Our Top Budget Friendly Modern Home Decor Items Can be Found Below
It can be a challenge decorating your home to make it stylish and comfortable. Your home should be a reflection of your personality and you should fill it with items you adore and make you happy.
The first step in decorating your home is determining your unique design style.
How to Pick Modern Home Decor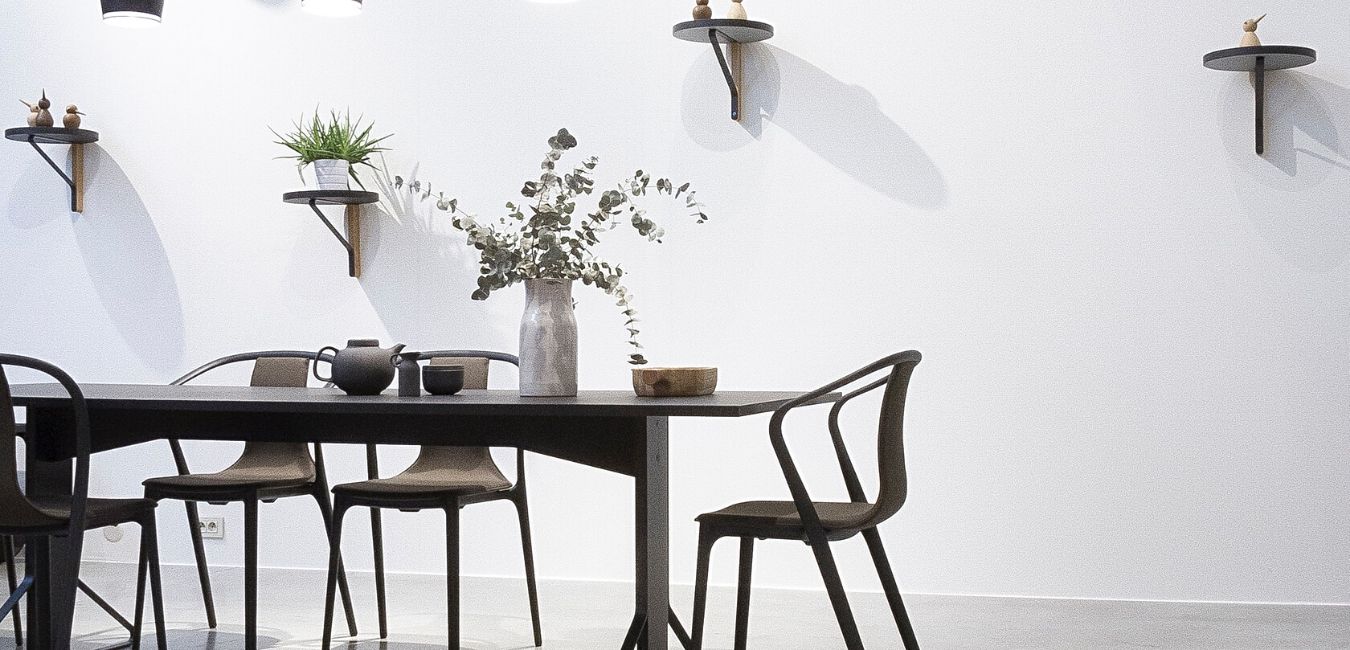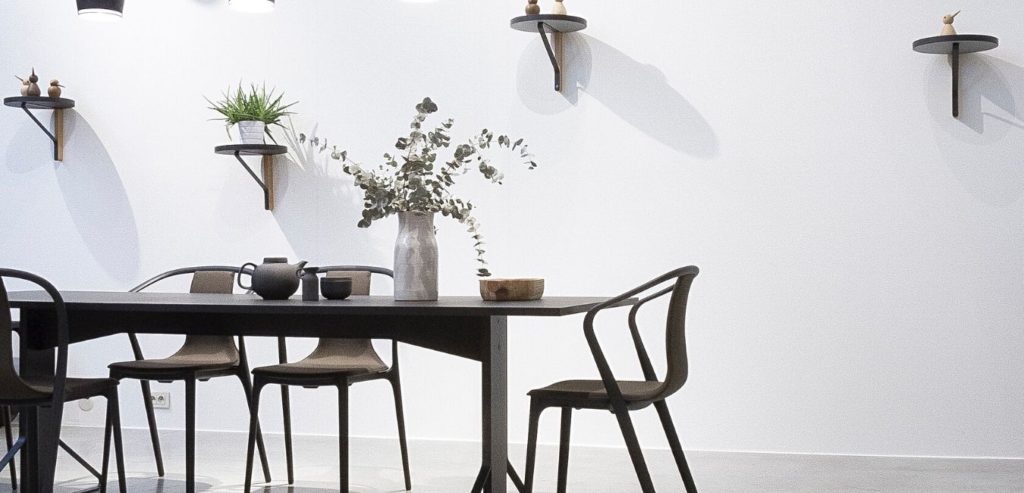 Although there are many design styles to choose from, you may be drawn to the classic modern style. This popular decorating style is known for its simplicity, functionality and minimalism. Modern décor is simple and not fussy, but that doesn't have to mean plain or boring.
If you've decided this style is for you, there are a few things to keep in mind when styling your home in order to stay true to the modern aesthetic.
Many homes styled in modern design have clean architectural lines and structural elements. When looking for signature furniture for your space, think mid-century or Scandinavian design sofas, platform beds and dining tables.
These designs are uncomplicated and free of unnecessary details. For a cohesive look, keep your rooms uncluttered and free of accessories or collectibles that don't serve a purpose.
Remember that the modern styled home is filled with items that are simple and functional in nature.
Best Colors for a Modern Home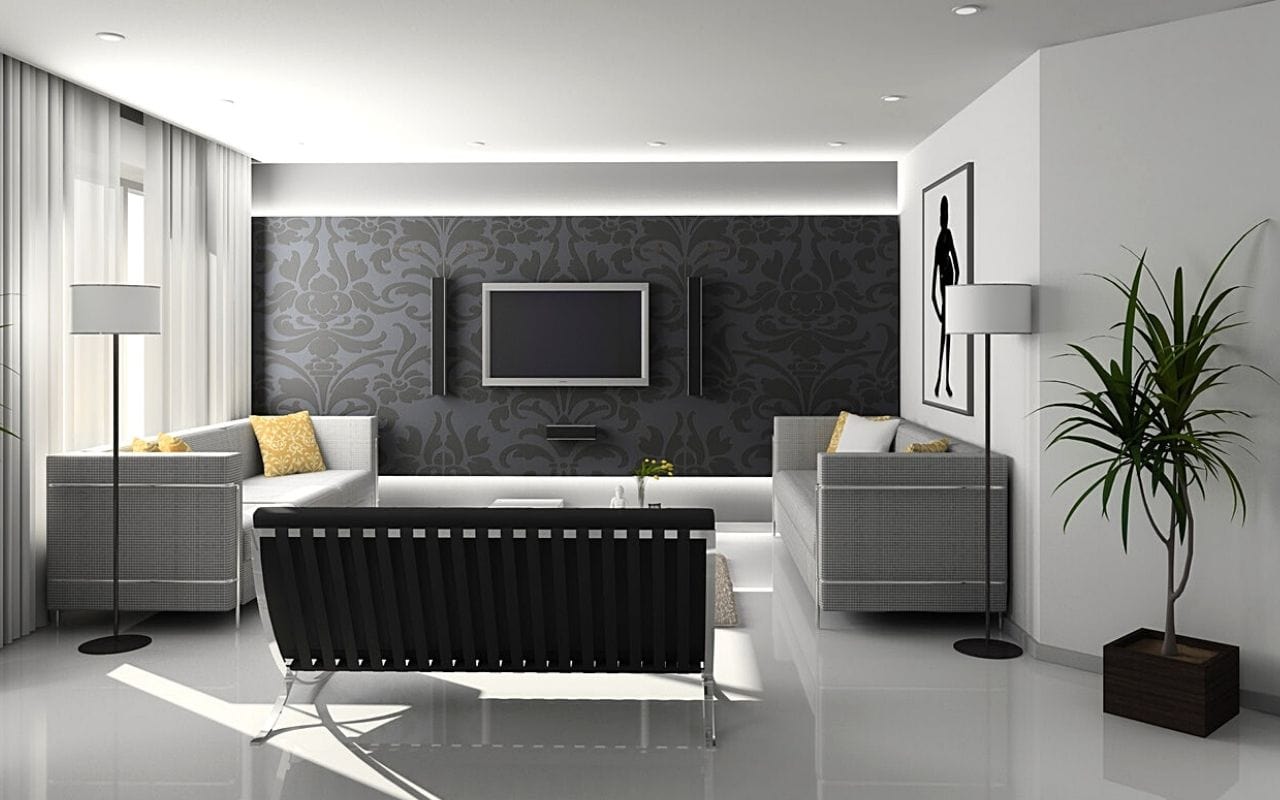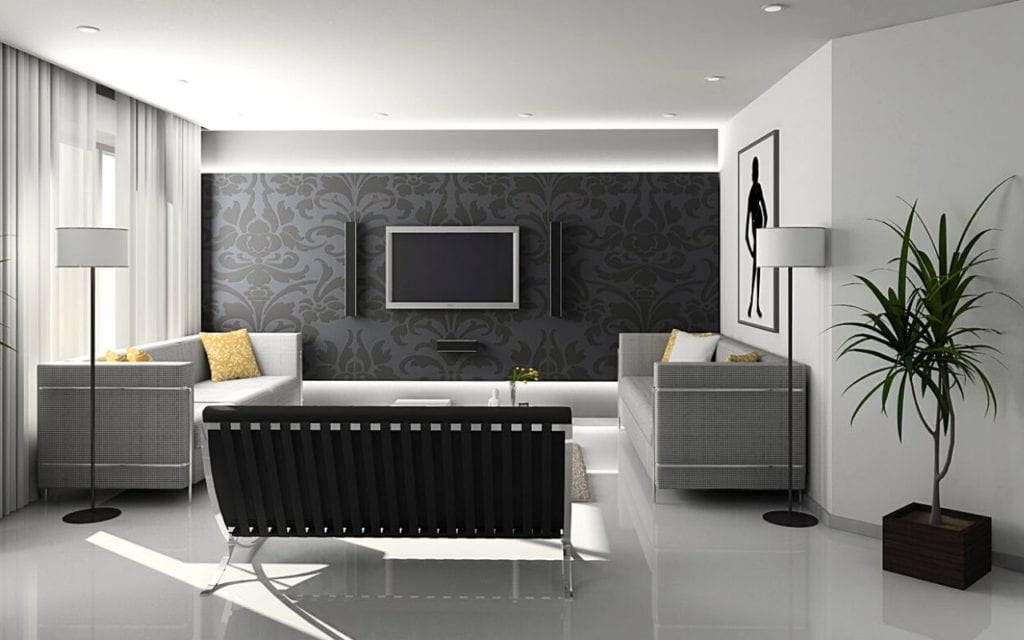 When choosing colors for your rooms, stick with a neutral or earth-toned palette. Your modern design should primarily have variations of brown, white, tan, white and black.
A monochromatic color scheme can also be a sophisticated choice. However, make the space your own and add a pop of color as an accent color and to break up the neutral palette.
It will still feel modern and give the space a little character.
Although modern design is all about natural and neutral-colored materials such as wood and leather, some modern style furnishings are constructed of metal, plastic and plywood.
Best Furniture for a Modern Home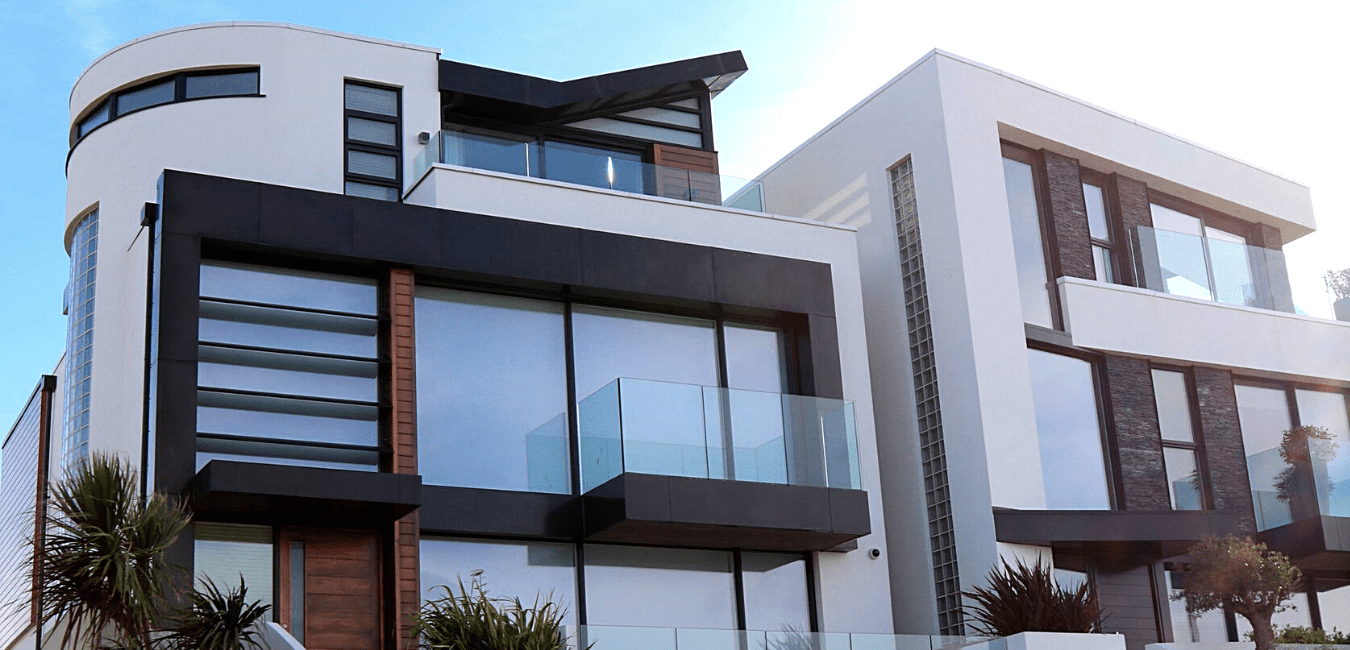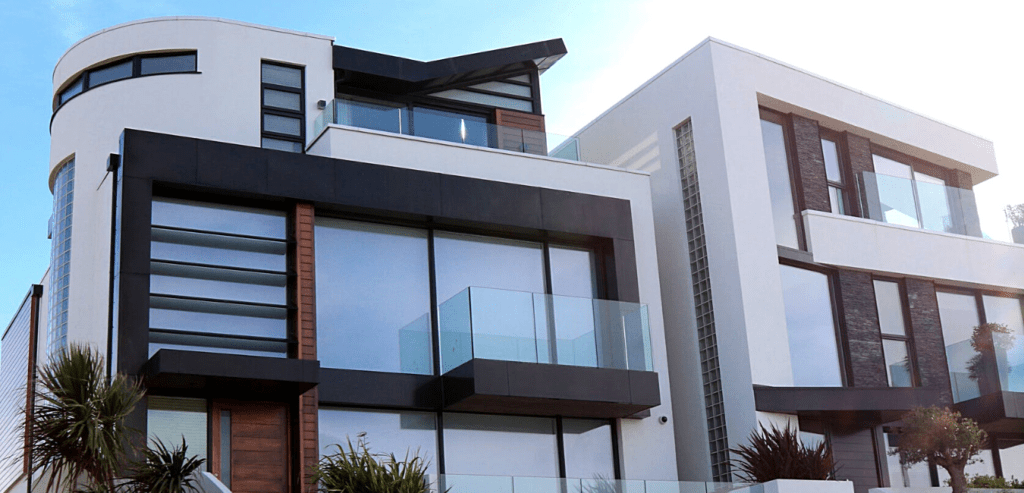 Wood furniture may either be in its natural unfinished state, stained a rich color or painted.
Look for pieces that fit your color scheme and budget and things that are appealing and have a practical use. 
Like furniture, your artwork and accessories can help identify your space as modern.
When choosing what to hang on your walls or display on your shelves, select items with clean lines, simple silhouettes and neutral colors.
Large posters or paintings with geometric patterns or abstract images are ideal choices for your modern design. Try to keep away from gallery walls or collections of small pictures to avoid the cluttered look.
Now that you know what your modern décor style should look like, it's time to start designing. Look to design magazines and books for ideas and inspiration.
Decide what textures and colors are attractive and make your space feel warm and inviting. Get an idea of what pieces you want to add to your home by visiting other people's homes.
You can also check out these great modern décor finds on Amazon.
Best Modern Home Decor Finds
1. Seeko Succulents
Keep your accessories in your modern décor to a minimum with a set of these faux succulent plants. Because every space in your home should have something green, add these stylish look-alikes to a bookshelf in your office or the window sill in your bathroom. 
2. LED Wall Sconce
With their slim silhouette and minimalist design, you can hang these wall sconces in a narrow hallway, stairway or small bathroom. Use them as accent lighting for a large painting or sculpture. The white frosted acrylic will complement any color palette.
3. Nearly Natural 6ft. Ficus
Use this ficus tree to make a statement against a plain white wall. It's graceful posture and shiny green leaves are a nice addition to your bedroom. Use on both sides of an odd-shaped fireplace or bookshelf to give the space symmetry.
4. Mkono Set of 2 Wall Floating Shelves
Keep your floor plan open and spacious in your modern styled home with floating bookshelves. Use them to organize your bathroom vanity or display plates in your kitchen. Style them with a combination of candles, picture frames and vases to give your rooms a personal touch.
5. Owl Statue Decor
This adorable black and white owl is perfect for any bird-lover. Add this to a shelf or a nightstand and pair it with a taller potted plant or a small pile of books for balance. Use as a paperweight on your coffee table or two as bookends on your desk.
6. TinyTimes 27.56″ Modern Large Round Mirror
Hang this mirror to brighten a small powder room or a dark entryway. For visual interest, hang a series of mirrors down a stairwell or above a large sofa. The sleek metal finish works well with your mid-century or industrial style furnishings.
7. Stainless Steel Knife Set
The unique shape of this knife set is sure to catch the eye of any guest. Display it alone on your countertop or with a wooden cutting board background as a focal point in the kitchen.
8. Greenco 5 Tier Wall Mount Corner Shelves
Make a statement and organize your space with this architectural corner shelf. Ideal for keeping your modern design free of clutter, this shelf fits neatly in a reading nook or beside your bed table to hold books or decorative boxes.
9. Brightech Maxwell – Modern LED Shelf Floor Lamp
When you're trying to add modern flair to a small apartment or loft, you need multi-purpose pieces like this floor lamp and bookshelf combination. Place it on both sides of an armless sofa for balance and symmetry. Use it to create a soft-lit corner in your home office or bedroom. 
10. Umbra 1008243-040 Hub Wall Mirror
The scale of this large mirror makes it a good fit for larger pieces of furniture and large rooms. Hang this mirror just below eye level between two armchairs to create an intimate space for conversation, afternoon tea or just hanging out.
11. TERESA'S COLLECTIONS Ceramic Flower Vase
Geometric shapes in a neutral color palette automatically define your space as modern. Place these vases as a centerpiece on a coffee or dining room table with some willow tree branches for interest.
12. Kira Home Sadie 61″ Mid Century Modern Tripod LED Floor Lamp
Do you feel like your room is too light and neutral-colored? Add this lamp in a dark tone with a rich leather accent. The tripod design is chic and stays true to your modern style. 
13. Greenco 4 Cube Intersecting Wall Mounted Floating Shelves
A modern minimalist look doesn't mean you have to skimp on displaying your personal items. Keep your displays neat and stylish with this bookshelf that provides texture and structural interest to your walls. 
14. Modern Square PU Leather Adjustable Bar Stools 
If you're looking for something ultramodern to add to your space, these chairs fit the bill. The leather seats and sleek chrome bases are the perfect addition to your mid-century design. Use them at the kitchen island or as extra seating at your outdoor bar.
15. PAGISOFE Black Fluffy Shag Area Rugs
Shag is back and better than ever. Go retro and throw this rug down in your den for a super comfortable place to lounge. The black will complement a light-colored wood or tile floor.
16. Modern and Simple Sculptures The Thinker Statue
When you're looking to accessorize, don't forget to have fun and show your personality. This playful sculpture tells your guests you have a sense of humor.
17. Unique Loom Trellis Frieze Collection
If you have pets or kids, you need a good stain-resistant and durable rug. Put this stylish and modern throw in the mudroom or front entryway. The geometric design is simple yet beautiful.
18. Wooden Serving Tray with Handles
A wooden tray is a versatile necessity in every home. This modern version can sit on your coffee table, ottoman or buffet. Use it to stylishly serve wine or tea or display your favorite crystal.
19. THE ORIGINAL Beacon 16″ Triangle Corner Ceiling Light
Add some light to the corners of your dark basement. The unique triangle shape adds interest to your décor while the overhead position provides a much-needed ambient glow.
20. TERESA'S COLLECTIONS Ceramic Flower Vase
The arches on these vases give them an ultramodern feel. Display them together on a mantel with dried eucalyptus branches and your favorite framed art for an easy collage.
21. Danya B Small Iron Sculpture
The charm of this sculpture is in its organic simplicity. Accessorize your reading nook or side table next to a pile of your favorite books.